5 Questions to...
Sylvia Melzer
30 September 2022
In our series '5 Questions to…', members of CSMC chat about their background, what motivates them, and their favourite written artefacts. This time, we talk to Sylvia Melzer. A computer enthusiast since her childhood, she is now at the forefront of developing AI methods for the humanities.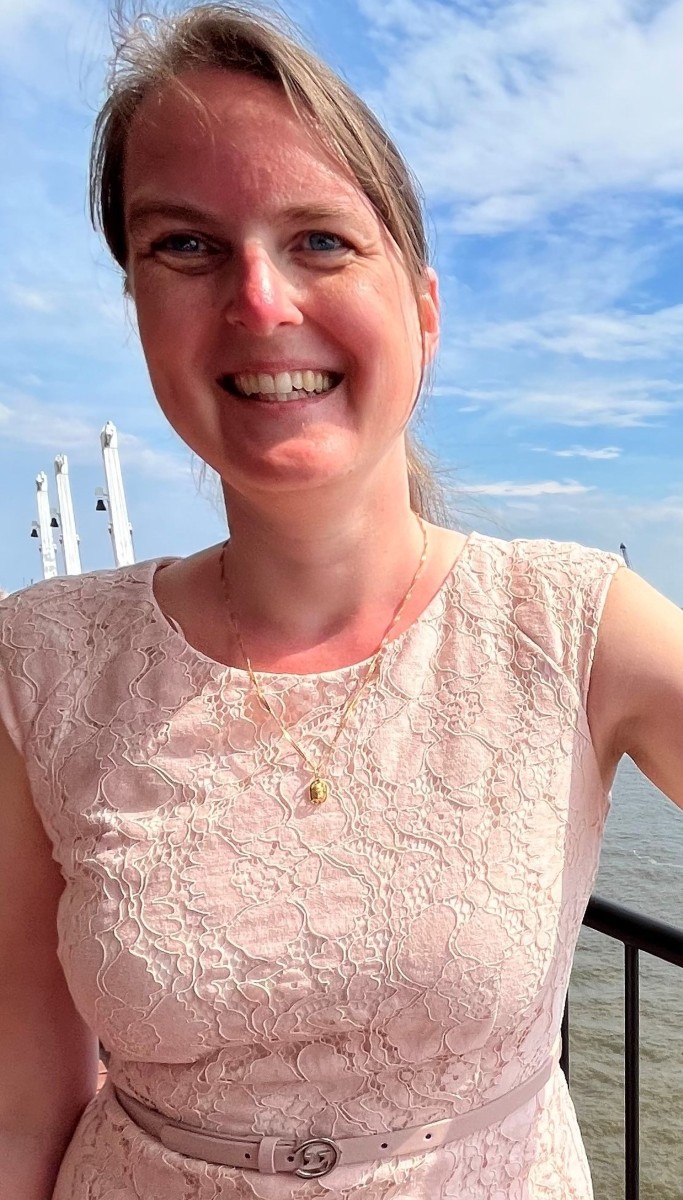 Sylvia Melzer, please tell us a little about yourself.
I was born and grew up in Hamburg. Since my childhood I am enthusiastic about computers. As a user, I made my first computer experiences with the Atari, and started programming at the age of 10 with the Amiga 500. The first programme I made myself was a German-English translator. For many years, I assembled computers with my father and got familiar with all the hardware. This was the basis for my studies in computer science and engineering. After completing my studies at the Hamburg University of Technology, where I became a 'Dipl.-Ingenieur', I did my PhD in computer science at the Institute of Information Systems at Universität Lübeck under the supervision of Ralf Möller.
I have already worked at various universities and institutions of higher education with people from a wide range of disciplines: at the Hamburg University of Technology, I worked on software systems and aircraft cabin systems; at Universität Greifswald, I worked in the fields of microbiology, botany, and landscape ecology; and now, I work in computer science at Universität Lübeck in the field of humanities at CSMC.
In addition to my research activities, I also enjoy teaching, which I especially like to combine with practical elements. For instance, I taught 'Model-based Systems Engineering' at the Hamburg University of Technology; 'Requirements Management', 'Databases', 'Operating Systems', 'Networks', and 'Algorithms and Data Structures' at Nordakademie Elmshorn; and 'Systems Engineering' at HAW Hamburg.
Moreover, I also worked in business. I was a development engineer at Plath GmbH, a system engineer at P+S-Werften in Stralsund, and a quality manager at Technolog services GmbH. The first programme I wrote in a business setting checks if an Adcock antenna has been struck by lightning. I am very pleased that this programme is still being used today.
One thing I can say is that no matter in which area you work as a computer scientist, you have to be able to communicate well and listen to your 'customers'. After all, the applications that are programmed should be user-friendly and accepted by the customers.
What are you currently working on?
At CSMC, I am a member of the Research Field Data Linking where one objective is to combine research data from the humanities with research data from the natural science for the study of written artefacts. This implies making research data understandable and available so that it can be compared or combined. In the Cluster, I support humanities scholars in publishing their research data by building their own information systems, also on demand. At Universität Hamburg, we use the database management tool Heurist for this purpose. If there are questions about how to use this tool, I am the right person to ask. We have also developed programmes that load the data on demand into a Heurist database instance, so that no manual entries of large amounts of data have to be made.
In addition, I am working on developing and implementing an architecture for exchanging research data that is stored at different locations, so that federated searching is possible.
I am also researching new search algorithms that will provide additional information to humanities scholars so that, for example, they can identify patterns in the mass of data that might otherwise remain undiscovered for years. 
A humanities scholar does not have to become a computer scientist and vice versa, but both sides have to be willing to engage with each other.
You are one of the main organisers of the conference 'Humanities-Centred Artificial Intelligence' (CHAI). What does it mean for AI to be 'humanities-centred', and what are the main objectives of this conference?
'Humanities-centred' means that the perspective of the humanities is being taken into account at each step when developing an AI problem-solving approach.
AI methods can be used to detect patterns; however, these methods are often based on training data from contemporary rather than historical sources. Employing these methods can lead to bias and consequently yield incorrect conclusions about history. Furthermore, there are theoretically very well-elaborated approaches in computer science that are very difficult to implement in practice, especially in the humanities. Therefore, the main objectives of the CHAI conference are to find AI methods considering any bias as well as to demonstrate how to practically implement AI methods in the humanities. CHAI has set itself the goal to address these challenges because the interaction of AI and the humanities with their specific methods is still very tentative.
As a computer scientist, you speak a very different technical language than most researchers at CSMC. How do you manage to create sufficient mutual understanding to realise joint projects with them?
The art of mutual understanding is to put yourself in the other person's shoes. This includes the willingness to engage a little with the topics. You need not go into great depth: a humanities scholar does not have to become a computer scientist and vice versa. But both sides have to be willing to get involved in the new subject area.
Before I started as a postdoc here at the Cluster two and a half years ago, I had never been in contact with humanities scholars. Since then, I have had many conversations with humanities scholars from various disciplines, which have resulted in about 15 information systems as well as joint publications. I think these results are quite respectable.
Do you have a favourite written artefact? What is it, and what makes it so special to you?
Yes, I do. Well, actually there are two: the 'Clay Tablet (KUG 15)' from the University Library Giessen and the 'Clay Tablet (AO 29196)' from the Louvre in Paris. These two clay tablets are fragments of what used to be one written artefact. Now, they are located in different places. Cécile Michel found out that they belong together, but without algorithms: she gathered research data from a wide variety of sources. It was a very laborious process to manually compile and analyse the research data of both parts of the artefact until the two clay tablets could be reassembled. If you look at the assembled artefact, you will see that a third piece is still missing at the top end, and it has not yet been possible to locate it. Novel data-linking approaches will assist scholars in carrying out data analyses from various sources, which used to be done manually and is very laborious, in less time. Possibly, they will even help to eventually complement the artefact with its third piece. 
For me, this artefact is therefore representative of the value of data linking. It highlights the need to link research data from different sources spread around the world.
Records from the UHH Research Data Repository