The Timbuktu Manuscript Training Project
The aim of this project is to provide Malian instructors with training on how to conserve, digitise, and catalogue manuscripts in Arabic script. The project takes place in Timbuktu, Mali, and is based on an innovative partnership between CSMC, the United Nations, and the Ahmed Baba Institute of Timbuktu.
Why Timbuktu?
Ever since extremist groups attacked the city of Timbuktu and its cultural heritage in 2012, the Timbuktu manuscripts have received a lot of public attention. Over the course of military occupation, many manuscripts were burnt and destroyed. Thanks to joint efforts, however, large parts of Timbuktu's collections were covertly moved to Bamako and underwent preservation treatment carried out by Malian and international institutions, including CSMC.  The relocated manuscripts are still in Bamako and such displacement of heritage acutely affects the city's cultural identity. Moreover, Timbuktu's community has experienced a difficult period of conflict followed by an equally difficult phase of stabilisation, which is still not completed. Economic and social challenges exacerbated by uneven presence of state institutions can therefore have a negative impact both on the future of the community and on its cultural heritage. This situation has also consequences for the libraries and manuscript collections remaining in Timbuktu, such as part of the library of the Institut des Hautes Etudes et de Recherches Islamiques Ahmed Baba de Tombouctou (IHERI-ABT), which belongs to the Ministry of Higher Education and Scientific Research of Mali, and several private libraries, including those of the three main mosques of the city.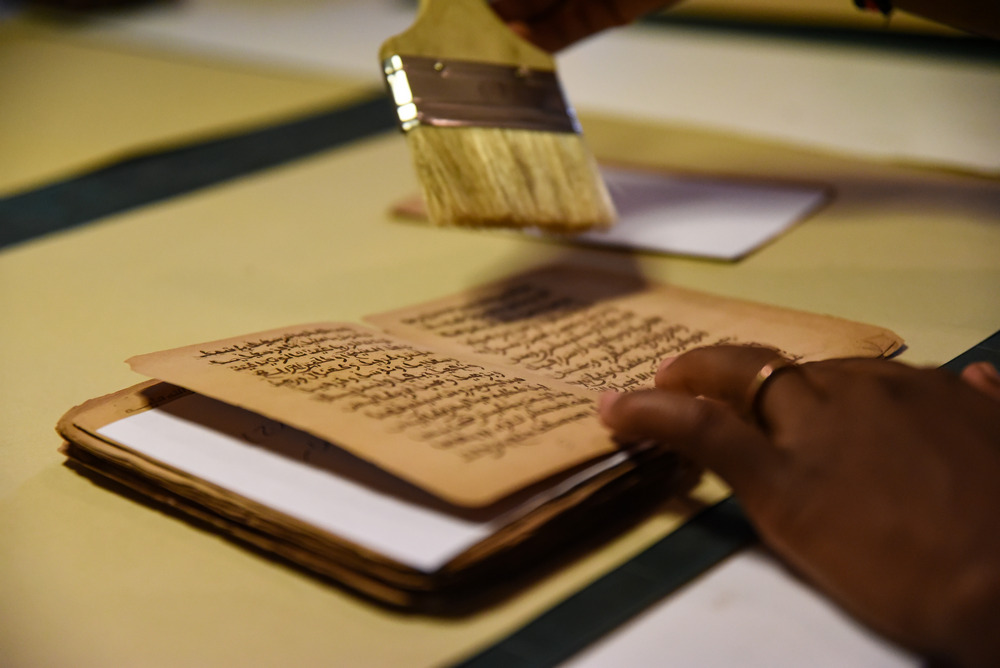 This project thrives on the will to support the long-term conservation of the collections by bolstering  technical and educational base and by improving  social infrastructure. It thus aims to help IHERI-ABT to restore its vital role for the city as a place of heritage conservation, and above all, to provide training for young people.
What is taught and who participates?
A two-year training course on manuscripts, called DUT (Diplome Universitaire de Technologie), was launched by IHERI-ABT in Timbuktu in late 2019. About 30 young people per year are trained in conservation, digitisation, cataloguing, and manuscript management by local staff. Our project supports this curriculum in two ways:
Acquisition of equipment and materials to improve the training;
Training of Malian instructors to bring teaching methods up to date and thus ensure the long-term sustainability of the programme.
The project is based on the collaboration of various institutions:
MINUSMA (United Nations Multidimensional Integrated Stabilization Mission in Mali), funding body of the project
UNESCO, implementing body of the project and partner of CSMC
IHERI-ABT, a local actor of the Ministry of Higher Education and Scientific Research of Mali, managing the DUT course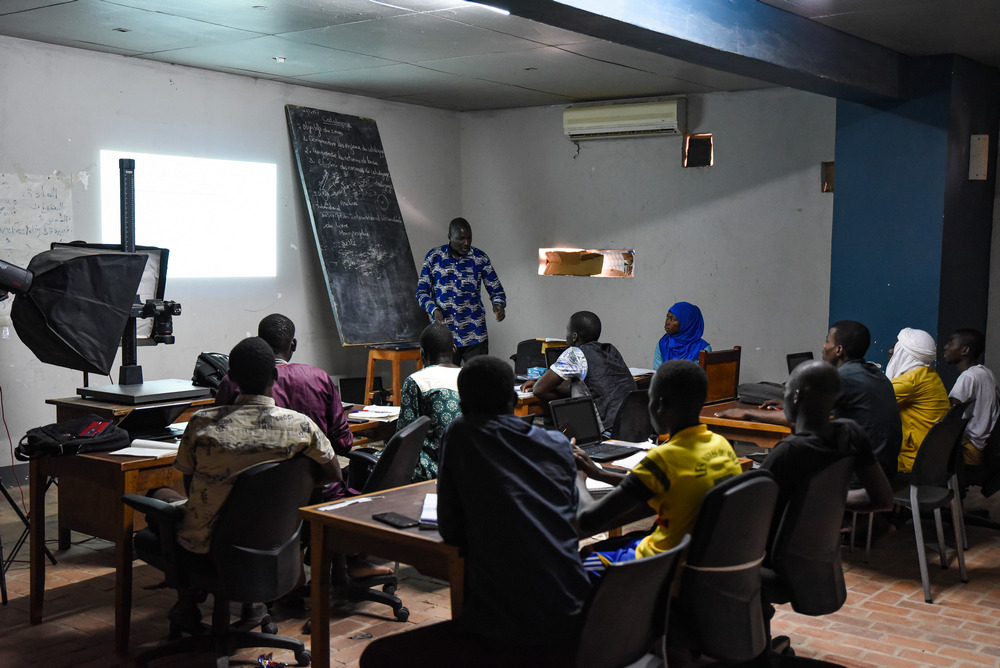 Want to know more?
CSMC's involvement in Mali dates back to 2014. Following the transportation of a large part of Timbuktu's manuscripts to Bamako, CSMC launched a multi-year project to safeguard this cultural heritage. Safeguarding, however, is not all: CSMC has also started research projects on Ajami manuscripts from Mali, with research units operating in Bamako, Djenné, and Timbuktu. Over the years, this commitment to conservation and research has been combined with an approach that is also attentive to the social aspects of heritage work. The current project is an example of this, as it highlights the link between the commitment to heritage, the role of library in the community, and the social aspects of cultural work in a crisis area.
---
Photo Gallery: The Timbuktu Manuscript Training Project