DREAMSEA
The 'Digital Repository of Endangered and Affected Manuscripts in Southeast Asia (DREAMSEA)' is a programme that aims to preserve Southeast Asian manuscripts and their contents in order to make these immense cultural treasures available to the world. Supported by the Arcadia Fund in the United Kingdom, the programme is run by the Center for the Study of Islam and Society (PPIM) at the Syarif Hidayatullah State Islamic University in Jakarta and the Centre for the Study of Manuscript Cultures (CSMC) at the University of Hamburg. The programme started in 2017 and will run for up to five years until 2022.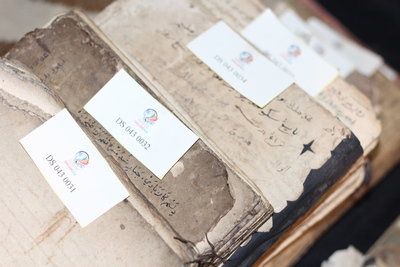 DREAMSEA preserves endangered manuscripts owned and archived by individuals residing in Southeast Asia. Many of these manuscripts are preserved in unfavourable condition. The humid climate found in large parts of Southeast Asia and the area being prone to natural disasters puts these individually-owned manuscripts further at risk. In addition, volatile conflict situations endanger sustained manuscript preservation efforts. Therefore, it is crucial that the manuscripts and their contents are preserved as soon and as extensively as possible. Else, they risk being lost forever.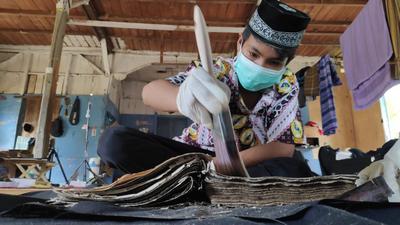 DREAMSEA assists Southeast Asian communities to preserve their manuscript collections by digitising them through going directly into the field and photographing the manuscripts on the spot where owners keep and preserve their collections.
Since starting in December 2017, DREAMSEA has digitised 129,478 pages from 2,170 manuscripts from 56 collections throughout Southeast Asia. The resulting images are made accessible online at a high resolution in cooperation with the Hill Museum and Manuscript Library (HMML) in Minnesota, USA. The digital versions have also been distributed to the manuscripts' owners as a token of our high appreciation for their willingness to be part of this unique programme.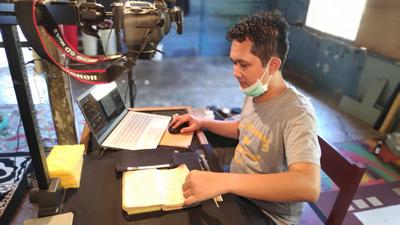 The programme does not only offer high resolution images of the manuscripts, but also assigns detailed metadata to the digital files. The metadata of each manuscript are made in cooperation between the DREAMSEA staff and a large number of experts to ensure their reliability and comprehensiveness. For more information, please access the DREAMSEA website, visit the blog , and follow the Twitter account.