Excellence in Schools
Established in 2022, Excellence in Schools is a teaching programme of CSMC for advanced high school students in Hamburg and beyond. In two days, students get to experience what it's like to do hands-on research at the intersection of the humanities and the natural sciences. In small groups, each of which is guided by members of CSMC, they get a sense of the diversity of disciplines involved in the study of written artefacts.
Excellence in Schools comes in two different variants: at the school or at CSMC. When at the school, we set up our Container Lab on the premises of the school. The Container Lab has been built to facilitate research on manuscripts and other written artefacts anywhere in the world. While not in the field, the containers and some high-end analytical instruments from the CSMC's Mobile Lab are available to Hamburg's young scientists to explore. The modules take place both in the Container Lab and in the school buildings.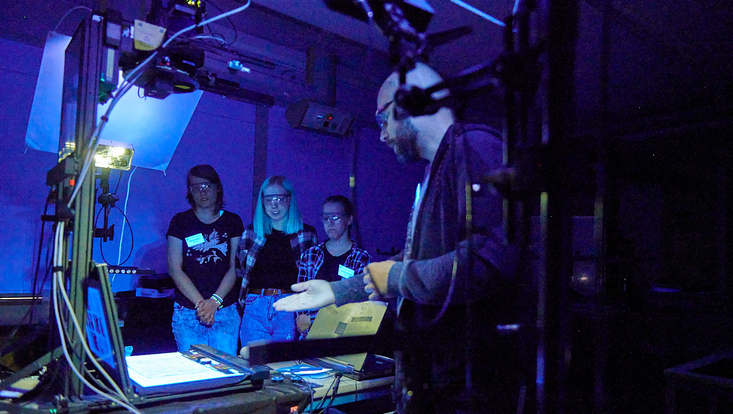 When at CSMC, students will be able to carry out experiments in our stationary High Performance Lab. The modules will take place both in the lab and in CSMC seminar rooms.  
The programme contains both theoretical input and practical experiments. Employing concrete research question, it demonstrates how, at first glance, very different disciplines can work together to their mutual benefit.