9 November 2022
Photo: Simon Schiff
From 1 to 4 November, several institutions in Lübeck hosted the 'Week of Artificial Intelligence' for the second time, including a range of events. One of them featured CSMC's Data Linking group, wich introduced our robot colleague Pepper to the visitors.
The social relevance of artificial intelligence is growing rapidly. This applies to areas as diverse as the business world, medicine, and science, explicitly including the humanities. The second 'Week of Artificial Intelligence' in Lübeck in early November brought together various actors from companies, research, and society, who develop and apply AI systems in professional contexts or in everyday life. In addition to demonstrations, the programme also included a series of workshops and discussion rounds.
Among the presenters were members of the Research Field 'Data Linking',  led by Ralf Möller, at the Cluster of Excellence. Among other things, this group develops intelligent information retrieval services, thereby creating tools that help researchers navigate the mass of information that is potentially relevant for their work. In the humanities, this can be a useful aid to answer existing research questions, but it can also stimulate questions that are new altogether and thus broaden the scope of potential research directions.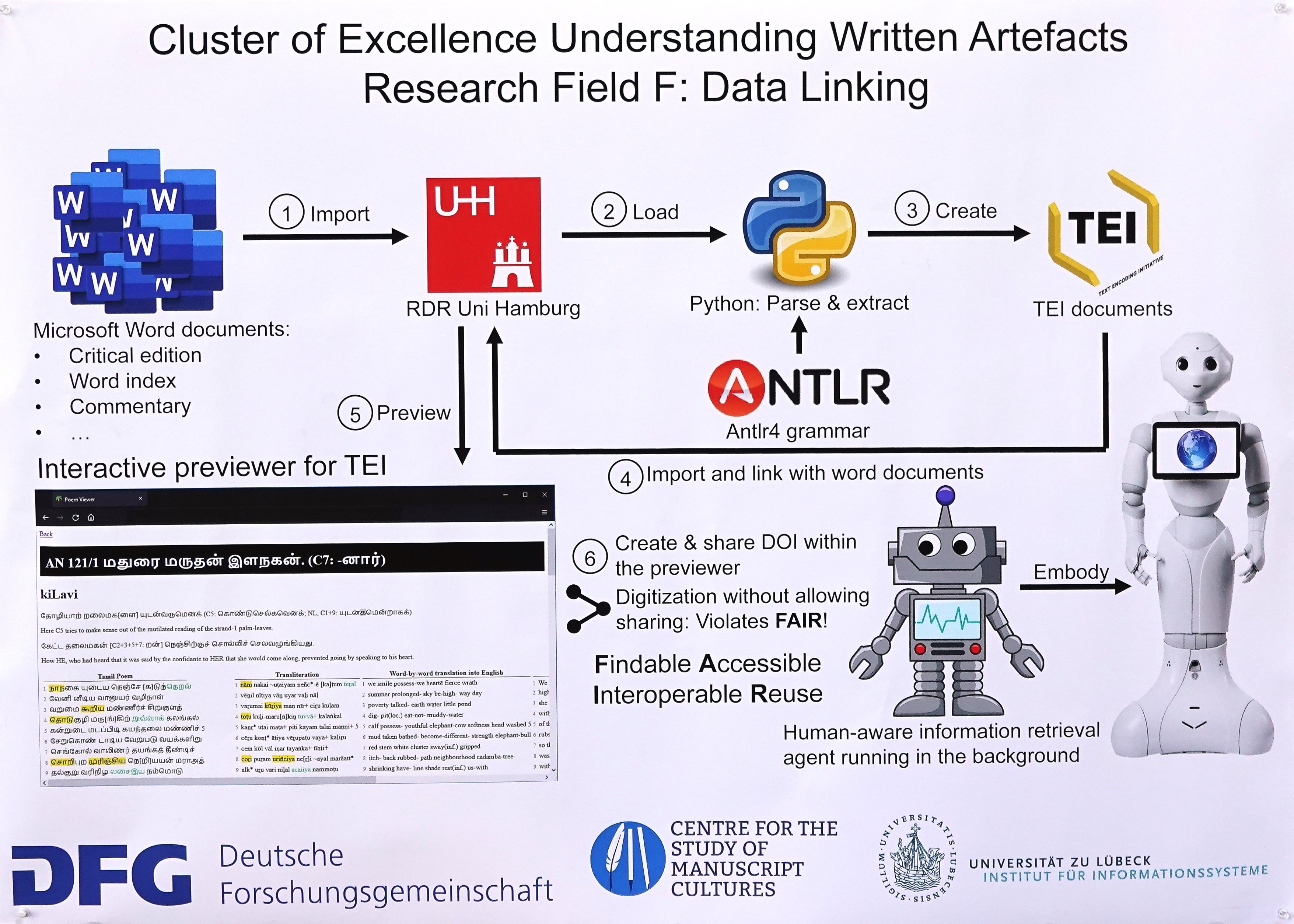 The robot 'Pepper' gives the abstract processes in the field of data linking a tangible appearance. Pepper is capable of answering users' queries about the functioning of the information systems at hand, for example why certain cross-references are indicated, what the system's assumptions about the user's information needs are based on, how it made its selections, and so on.
For more information about the activities in Data Linking, visit the project pages on our website.