Asian Highland Manuscripts
Manuscript-Making Beyond the State
Overview
When producing manuscripts, scribes, bookbinders, papermakers, and patrons express both their individuality and their group affiliation in manifold ways. The manuscripts of Asian highland communities, which are both historically and geographically situated at the margins of the state, show that people's shared experience, conditioned by local ecosystems, defines a manuscript culture as much as the ethnic origin or the nationality of the manuscripts' creators. Thus, the manuscripts produced across large geographical areas, roughly overlapping with the region that has come to be known as Zomia share certain features generated by the use of local materials, the practices of tribal indigenous cultures, as well as skills and technologies transmitted and assimilated over many generations across the large mass of mainland Southeast Asia and Central Asia that has historically been beyond the control of governments.
This Working Group, which has emerged from a series of workshops on Bon and Naxi manuscripts, aims to develop a methodological framework for the systematic study of manuscripts manufactured by ethnic or religious minorities, such as Tibetan, Naxi, Bai, Yao, Lanten, Hmong, Tai, and various other ethnic groups. We want to better understand the resources, skills, technologies, innovations, and social values of the manuscript-making process in the Asian Highland areas, as well as the blurred boundaries and interactions between various manuscript traditions. This cross-disciplinary empirical study combining manuscript studies, anthropology, (art) history, archaeometry, textual criticism, linguistics, palaeography, and computer science, will set a basis for comparative studies and open new avenues for discussing the concepts, history, cultural transmission, and social formation in the so-called peripheries.
Spokesperson: Agnieszka Helman-Ważny
---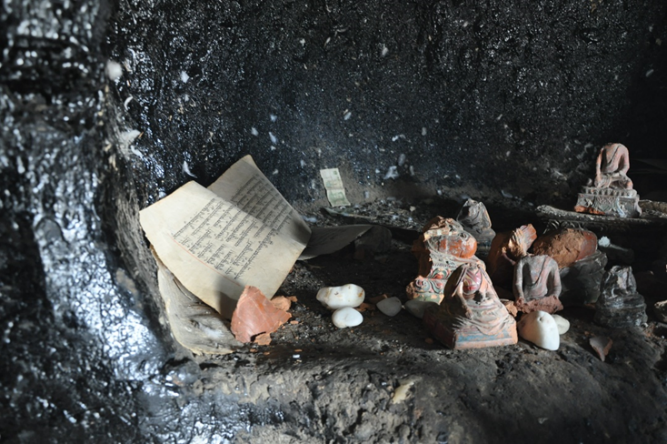 Background
From 2016 to 2022, a series of workshops was organised by Agnieszka Helman-Ważny and Charles Ramble. A collection of papers presented at these workshops has been published in an edited volume on Bon and Naxi Manuscripts. The volume offers a dozen studies on manuscripts of the Tibetan Bon and Naxi Dongba traditions across time and space. This is the first primarily object-based study to deal with the cultural and technological history of both traditions. In addition, a series of articles on Lao and Thai manuscripts has been published in collaboration with Volker Grabowsky, Khamvone Boulyaphonh and Direk Injan. Moreover, the project on the 'History of paper of ethnic groups in Southwest China and mainland Southeast Asia (in Zomia)' deals with the history and science of paper found in the manuscripts produced in Southwest China and mainland Southeast Asia.
---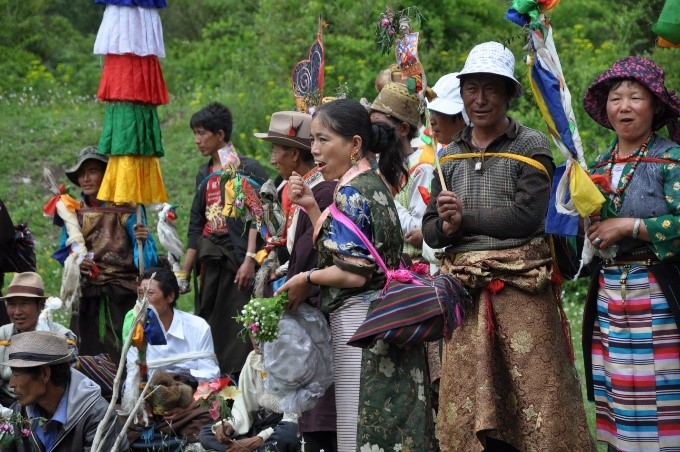 Activities
In addition to our annual workshop in March, the group meets online (or hybrid) every other month. The group activities and workshops are organised by Agnieszka Helman-Ważny and co-organised by Charles Ramble, Michael Friedrich, or Volker Grabowsky, depending on the topic of the workshop. This year's workshop on 'The Body of the Spoken Word: The Interconnection of Ritual, Text and Manuscript in Bon and Naxi Traditions' (24-25 March 2023) is co-organised by Charles Ramble. 
---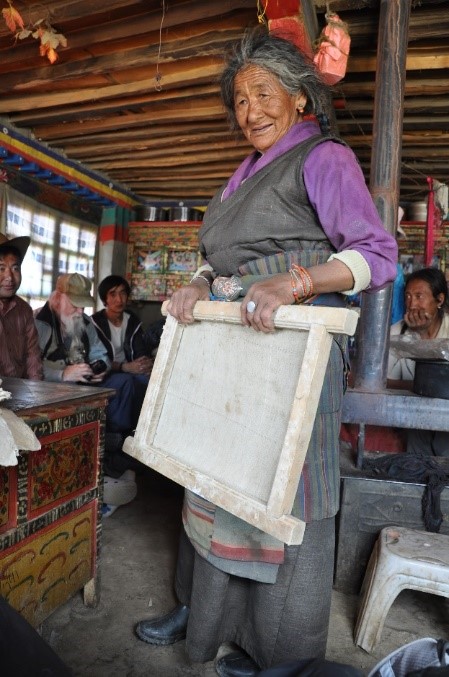 Aims
In the context of manuscript studies, this Working Group has a unique geographical focus. Although occasionally mentioned, the corpus of manuscripts from this area has never been studied in a systematic way. Thus far, studies on manuscripts of this region do not place them in the larger context of Zomia, and often they lack empirical evidence.
Through the regular meetings and annual workshops, we create and to reinforce a network of scholars who are known for their work on manuscript traditions of the given geographical area, including collections of manuscripts associated to Zomia's different ethnic groups, the concepts and history of relevant traditions, the science and technology of bookmaking, the relationship between text and illustrations, writing materials, and the historical and archaeological context of the manuscripts' places of origin.
This interdisciplinary engagement makes it possible to see Asian Highland manuscripts from a wider perspective. This will yield further edited volumes dealing with particularly interesting case studies of Asian Highland manuscript cultures. For instance, a cross-disciplinary investigation of a set of Tibetan initiation cards (tsakalis) is currently being conducted and will be published as A complete story of the Zhangzhung Nyengyu tsakalis, edited by Agnieszka Helman-Ważny.
---
Bibliography
Helman-Ważny, Agnieszka (2014), Archaeology of Tibetan Books, (Leiden-Boston: Brill), ISBN 978-90-04-27504-1 and ISBN 978-90-04-27505-8 (e-book).
Helman-Ważny, Agnieszka and Charles Ramble (2021), The Mardzong Manuscripts: Codicological and Historical Studies of an Archaeological Find in Mustang, Nepal, (Leiden-Boston: Brill, 2nd edition of The Mardzong Manuscripts), ISBN: 978-90-04-44366-2, ISBN: 978-90-04-44372-3 (E-Book).
Helman-Ważny, Agnieszka, Charles Ramble (eds) (2023), Bon and Naxi Manuscripts, (Berlin: De Gruyter, edited volume in the SMC series).
Helman-Ważny, Agnieszka, Direk Injan, Khamvone, Boulyaphonh and Volker Grabowsky (2021), "The Stab-stitched Binding of Tai Manuscripts: A Survey of History, Technique, and Function," Journal of the Siam Society 109(1), 139–166.
Helman-Ważny, Agnieszka, Volker Grabowsky, Direk Injan, Khamvone Boulyaphonh (2020), "The Techniques and Materials Used in Making Lao and Tai Paper Manuscripts," Manuscript Cultures 15, 133–162.
Michaud, Jean (2009), "Handling Mountain Minorities in China, Burma, Cambodia, Vietnam, and Laos: From History to Current Concerns." Asian Ethnicity 10: 25–49.
Michaud, Jean (2010), "Editorial – Zomia and beyond." Journal of Global History, 5(2), 187–214. doi:10.1017/S1740022810000057
van Schendel, Willem (2002), "Geographies of knowing, geographies of ignorance: jumping scale in Southeast Asia." Environment and Planning D: Society and Space, vol. 20, 647–668.
van Schendel, Willem (2012), "Southeast Asia: An idea whose time is past?" Bijdragen tot de Taal-, Land- en Volkenkunde 168 (4), 497–510.
Scott, James C. (2008), "ʿStilled to silence at 500 metresʾ: making sense of historical change in Southeast Asia," IIAS Newsletter 49, 12–13.
Scott, James C. (2009), The Art of Not Being Governed. An Anarchist History of Upland Southeast Asia, Yale University Press.