History of the NLPCPM
A brief history of the National Laboratory for the Preservation and Conservation of Parchment and Manuscripts (NLPCPM)
Research has demonstrated that the Kairouan manuscripts were subject to continuous use and study over the centuries, even though the importance of Kairouan as a scholarly center waned after the eleventh century CE. During the late Ottoman period, a rising interest in manuscript collections caused local dignitary Muhammad Bek Bayram VI to travel to Kairouan. He memorialized his adventures in an article published in al-Muqtaṭaf in April 1897, which comprises the first modern description of this extraordinary collection. 
Bayram informed local officials, and scholars in Kairouan began the painstaking work of collecting and organizing the manuscripts, which began to attract the attention of European historians. Georges Marçais and Louis Poinssot produced an important volume on the loose book bindings from these manuscripts in 1948; in 1956, Tunisian scholar Ibrahim Chabbouh published an old register found with the collection (dated AH 693/1294 CE), along with a partial description of some manuscripts. More of the legal manuscripts were described by Joseph Schacht in 1967 (see bibliography).
In 1983, the above-mentioned Chabbouh, then director of the National Library in Tunis, led a 10-year cooperative project with the University of Göttingen, Germany, that resulted in the establishment of the NLPCPM, the training of its staff, and the equipping of its laboratory. NLPCPM is now led by Saleh al-Mehdi Ben Hammouda, under the auspices of the National Heritage Institute, directed by Faouzi Mahfoudh.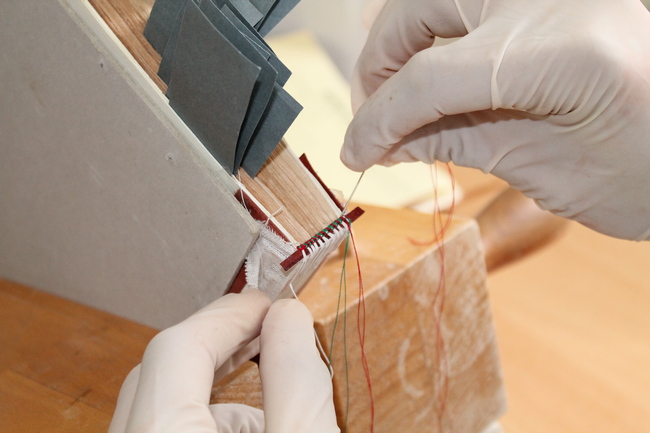 Text by Jonathan Brockopp