5 Questions to...
José Maksimczuk
8 September 2022
In our series '5 Questions to…', members of CSMC chat about their background, what motivates them, and their favourite written artefacts. This time, we talk to José Maksimczuk, who runs a new Research Field dedicated to a kind of written artefact we all know and most of us produce: notebooks.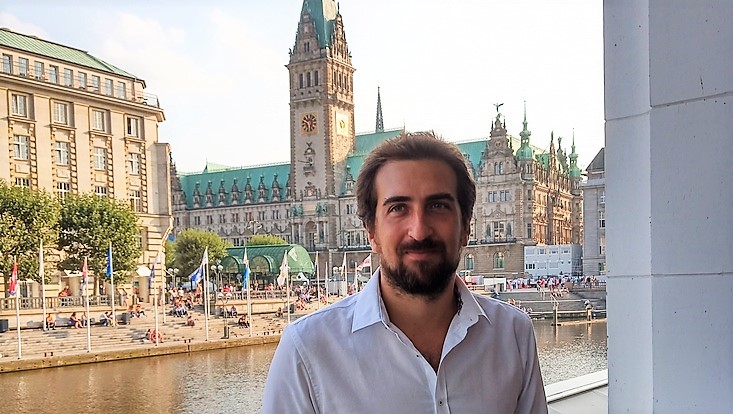 José Maksimczuk, please tell us a little about yourself.
I am a scholar from Buenos Aires, Argentina, where I was born and grew up, and where I studied Literature at the Universidad Católica Argentina. I specialised in Classics and wrote my Bachelor thesis on Lucian of Samosata, a Syrian author who wrote in Greek and lived in the second century AD. After that, I applied for a PhD position at KU Leuven in Belgium, which entailed editing a Byzantine anthology from the 9th-10th century known as Florielgium Coislinianum. I was very interested both in this topic and in the perspective of living in a different country with a culture and language that were completely alien to me (and, to an extent, still are!). In October 2014, I started this new chapter in my life. After three and a half years of intense work, I defended my PhD dissertation in May 2018. After my PhD, I stayed in Leuven for one more year to do a Postdoc, a time I used to prepare my monograph for publication and to finish some articles.
In 2019, I applied as a Research Associate at the Cluster of Excellence. It was  early June and I was in Paris studying some manuscripts in the Bibliothèque nationale de France when I received an email from Eva Jungbluth, inviting me for an interview. The interview was scheduled for the end of June, which meant that it overlapped with my already-booked holidays in Western Ukraine, where I wanted to visit the village my grandfather was born in. I was offered to do the interview remotely. But I did not want that. I cancelled the holiday and came to Hamburg instead. The day after the interview, I received a call and was offered the position, and so I started the next important stage of my career in October 2019.
What are you currently working on?
At the Cluster, I am part of two projects: first, I am Principal Investigator, together with Christian Brockmann, of a project on Aristotelian manuscripts. We are studying seventeen quires containing portions of Aristotelian treatises, which are preserved in three different codices in Leipzig, Paris, and Vatican City. On the basis of palaeography, codicology, manuscriptology, and textual criticism, we could establish that those quires are in fact excerpts from one and the same codicological unit, which, of course, is currently broken. We want to complement our studies with an analysis of the ink on each of the quires. We expect to discover the same type of black and coloured ink on all of them because we think that they were produced at the same time. For this purpose, we are working together with our colleagues in 'Artefact Profiling' and 'Material Choices'. We are very excited about this interdisciplinary cooperation between the humanities and the natural sciences!
At the same time, I coordinate a Research Group whose focus is on Notebooks. In this group, we elaborate a definition of 'notebook', understanding them in a threefold way: as as an artefact before being endowed with any written content, as a category of written artefacts, and as a specific type of written artefact within this category.
For an idea to become the central topic of a research field, it must target a phenomenon represented in a large group of cultures.
When and how did you first become interested in notebooks as an object of study? And what steps are involved in transforming a first idea into full-fledged research field?
In 2020, me and a group of postdocs in 'Multilayered Written Artefacts' prepared an Occasional Paper on the concept of 'Multilayeredness'. After much discussion with other members of the Cluster, we realised that our definition of 'multilayered manuscripts' and our theoretical and practical approach to them fit very well for artefacts that are made according to a plan. However, analysing manuscripts that were not written in one go required a completely different method. In June 2021, we thus started a group whose objective it was to understand notebooks as evolving manuscripts. After a few sessions, we realised that the topic had much potential and other perspectives could be included in our research programme, so we invited more colleagues. The group grew quickly, and we now have a rich mixture of scholars at different stages of their careers working on disparate manuscript cultures, so we benefit from a large variety of perspectives.
Turning to the second part of your question, I think that, for an idea to become the central topic of a research field, it must, first of all, target a phenomenon represented in a large group of cultures and attested in different periods in history. This transversality is essential. Moreover, the expected results must substantially contribute to answer some of the most relevant questions related to writing: what do we do with written artefacts and how do they shape our lives? I am convinced that the study of notebooks and other similar manuscripts will help us to fathom how people organise their daily lives employing manuscripts.
In July 2021, you were elected President of the Argentine Committee of Byzantine Studies (CAEBiz). What are the objectives of this institution and what does your role involve?
CAEBiz was founded twenty years ago and its main aim is to promote Byzantine Studies in Argentina and Latin America.
As president, my main function is to chair the meetings of the Executive Committee – we gather once per month – and to represent the CAEBiz in the public sphere. For instance, we just went to Venice and Padova for the 24th International Congress of Byzantine Studies. I represented the CAEBiz in the General Assembly and voiced our views on a number of topics. In the last year or so, CAEBiz has grown a lot: we got several new members and established cooperations with other institutions in Argentina and Europe. Most importantly, we inaugurated a series of virtual meetings bringing together Argentine scholars with other international researchers. We hope we can make this agenda last for many years!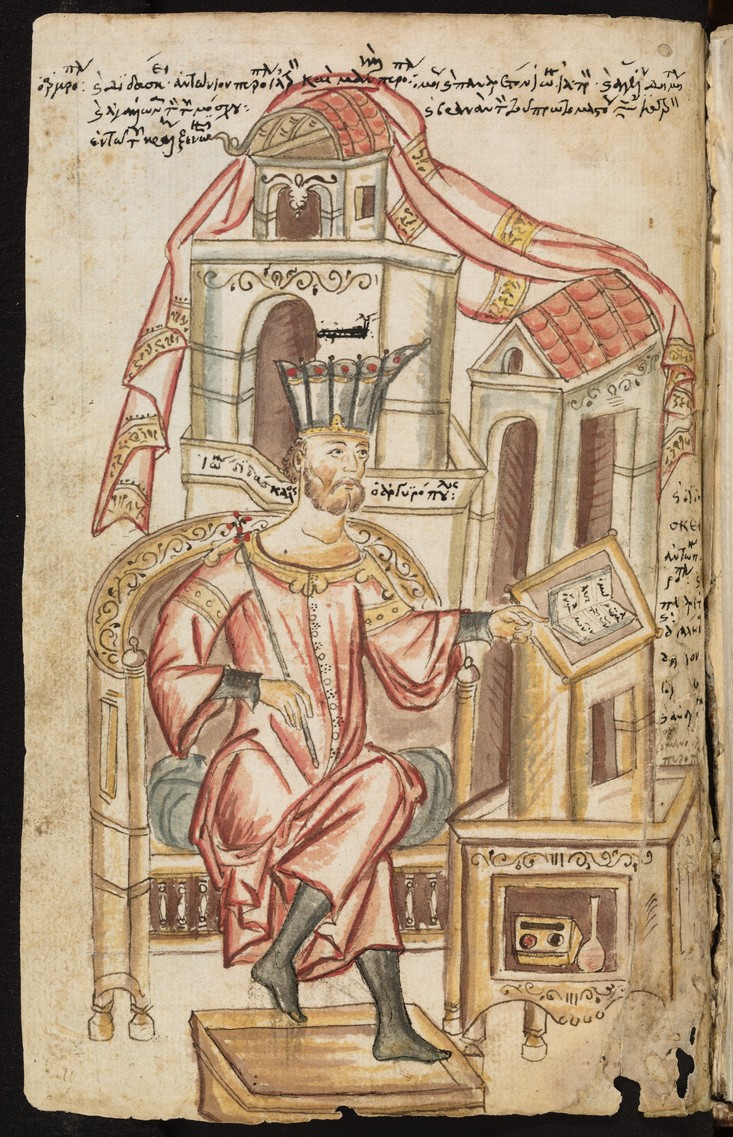 Do you have a favourite written artefact? What is it, and what makes it so special to you?
It's almost impossible for me to pick only one written artefact! If I have to, I would pick Barocci 87 at The Bodleian Libraries, University of Oxford (although my choice could change next week…). Barocci 87 is a Greek manuscript containing Aristotle's Organon, which is his collection of treatises on logic. What is fascinating about this codex is its intricate genesis. To cut a long story short, it is a composite of three units made by three different scribes who worked independently in Constantinople (between circa 1450 and 1480). Those units circulated as parts of two different volumes before being bound in today's Barocci 87. The first and second units are excerpts of a 15th-century codex that counted at least fifty-six gatherings and was split up soon after being bound. The third unit was copied by the physician Demetrios Angelos, who at certain point owned the other two after they were detached from the codex they originally belonged to. It was Angelos who combined the three units in a volume that would eventually become Barocci 87. Another very interesting aspect of the Barocci manuscript is that its first unit preserves a miniature, originally representing Aristotle but later re-attributed, by Angelos, to his teacher, the 15th-century scholar John Argyropoulos. This change produced not few controversies in the assessment of the manuscript's content and history!