Register for a CSMC lecture series
Between Invisibility and Autonomy: Negotiating Gender Roles in Manuscript Cultures
Lecture Series (hybrid format)
Convenors: Prof Dr Eike Großmann and Dr Johanna Seibert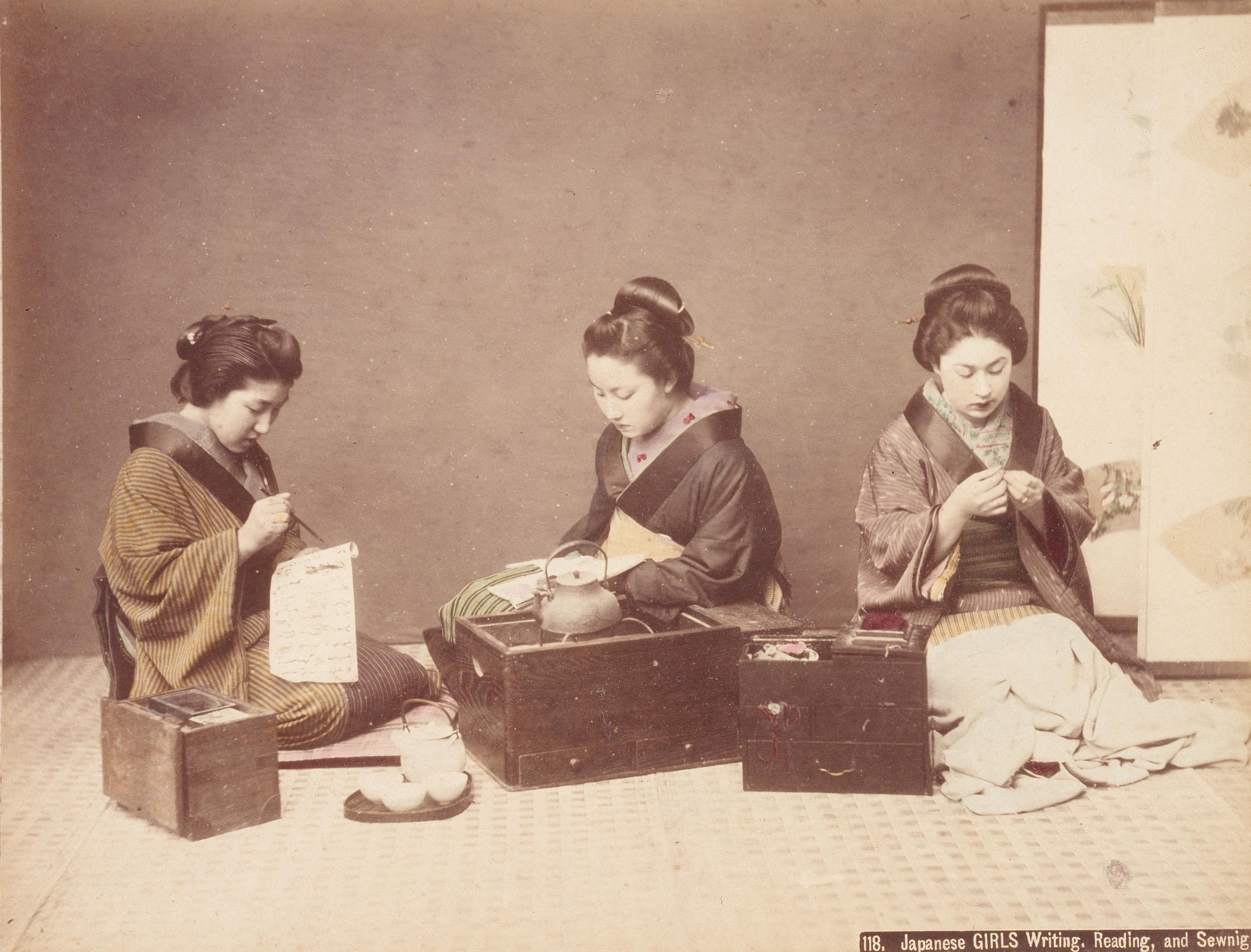 Women's contributions to the production and use of written artefacts have been neglected or even made invisible in many manuscript cultures. Their agency being written out is only one of the numerous blind spots when pursuing a gender perspective in the study of manuscript cultures. The aim of this lecture series is to explore precisely these blind spots by raising questions which enable us to grasp the multiple roles women have played in manuscript cultures. At the centre of each lecture lies the question of how women contribute to the production, circulation, and dissemination of manuscripts, inscriptions, graffiti, and other written artefacts. Did they function as patrons or scribes? If they were allowed to write in the first place, what kind of artefacts were they expected to produce? In which ways did female production of written artefacts subvert the existing order and modes of gendered dominance? Or did their actions possibly contribute to supporting, stabilising, and perpetuating their own disadvantage? How was their exclusion then rationalised and explained in cases where they were denied active (and passive) participation in manuscript cultures?
It is through perspectives such as these that women's roles in historic and contemporary manuscript cultures become visible. Exploring a range of examples — liturgic, devotional, biographic, among many others, from ancient Assyria and Egypt to medieval Japan and Central Europe and on to today's Thailand and Northern Africa — the speakers shed light on new findings, give unique insights into their fields, and discuss methodological considerations.
All lectures will be held on Mondays (except for 1 November), 6:00 pm - 8:00 pm CET, at Warburgstraße 26 (Pavilion) and online (ZOOM)
Date

Lecturer

Title
24 October 2022

Professor Dr Dr h.c. Cécile Michel

Centre national de la recherche scientifique, Nanterre / Centre for the Study of Manuscript Cultures, Universität Hamburg

Gender Studies and Manuscript Cultures: The Case of Assyriology

1 November 2022

(Tuesday)

Michael L. Norton, Associate Professor Emeritus

James Madison University (Virginia, US)

In Her Own Voice: Asserting Autonomy Through Liturgy at Klosterneuburg
7 November 2022

Dr Silpsupa Jaengsawang

Centre for the Study of Manuscript Cultures, Universität Hamburg

Women in Thai-Lao Manuscript Cultures: Alternative Worship of Text(ile) in Compensation of Monkhood
21 November 2022

Dr Melissa Moreton, Research Associate

Institute for Advanced Study, Princeton

Women as Scribes: Materials, Methods, and Motives in Medieval Italy and Beyond
28 November 2022

Dr Patricia Stoop

Institute for the Study of Literature in the Netherlands (ISLN) / Ruusbroecgenootschap, Universiteit Antwerpen

Women and Their Multiple Roles in Manuscript Production in the Late Medieval and Early Modern Low Countries
12 December 2022

Dr Michael Kohs

Centre for the Study of Manuscript Cultures, Universität Hamburg

Women as Scribes in Jewish Manuscript Cultures
19 December 2022

Dr Bryan Lowe, Assistant Professor

Princeton University

Patrons of Paper and Clay: Methods for Studying Women's Religiosity in Ancient Japan
9 January 2023
Dr Leah Mascia

Centre for the Study of Manuscript Cultures, Universität Hamburg

Nuns, Domestic Virgins, and Female Devotees in Late Antique Egypt: Evidence From Greek and Coptic Graffiti, Papyri, and Other Written Artefacts
23 January 2023

Professor Dr Britta Frede

Islamic Studies / Africa Multiple Cluster of Excellence, Universität Bayreuth

Female Contributions to Islamic Text Production and Circulation
Registration: Please register using the form below.