Workshop series: An Introduction to Studying Manuscripts as Written Artefacts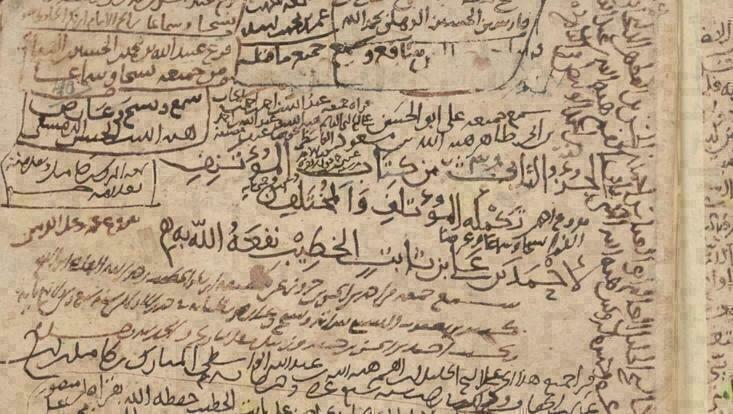 Foto: Staatsbibliothek zu Berlin
When: Fri, 15.12.2023 1:00 PM until 3:00 PM
Where: Digital
Workshop series in Arabic
Since the nineteenth century, the study of manuscripts has been carried out in two separate fields. Traditional philology has primarily concentrated on textual analysis, with the goal of reconstructing the original version of a text by comparing its various extant copies. The notion of an authentic and "correct" original text has been key to this analytical framework. In contrast, codicology has placed its emphasis on exploring the physical, material aspects of manuscripts, including, for example, binding techniques and tools or inks, as well as aspects of their paracontent.
This course seeks to combine these two approaches. It takes manuscripts as textual artefacts, i.e., as artefacts that can and need to be analysed with regard to their textual content and their materiality at the same time. The aim of the course is to show how this combined approach can shed light on a manuscript's history, including how the manuscript has changed over time and how it has been transmitted to us. In the course of five lectures focused on different case studies, we will seek to clarify what this approach means theoretically and practically. We will discuss manuscripts, learn from our own and each other's mistakes, and explore the capabilities of this approach in charting the journeys of manuscripts in time and space, explaining the material changes that they underwent, and in some cases identifying those responsible for these journeys and these changes.
This course will be conducted entirely in Arabic. Course materials will be provided by the instructor before the beginning of the course.
This seminar provides Arabic-speaking students and scholars with an opportunity to familiarize themselves with approaches to the study of written artefacts developed in UWA. The target audience includes UHH-scholars as well as a group of students and scholars based in the Middle East who have already expressed interest in such a training. Offering training programmes in languages other than English or German and making training programmes accessible in the communities in and with which we conduct our research both advance our Equal Opportunity goals.
Session 4/5: The Audition Certificate and its Functions: Theoretical Considerations
To register, please see the link below ('Webseite der Veranstaltung')
Contact
Centre for the Study of Manuscript Cultures
Further information