UWA Summer School 2023: An Interdisciplinary History of Writing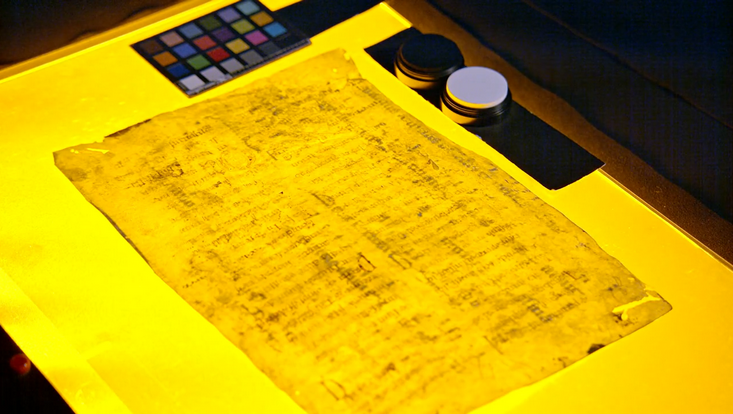 Foto: CSMC
When: Mon, 17.07.2023 9:00 AM until Fri, 28.07.2023 5:00 PM
Where: Warburgstraße 26, 20354 Hamburg
How has writing shaped human societies and cultures and how have these, in turn, adapted writing to their needs?
This summer school takes up the central research questions of the Cluster of Excellence 'Understanding Written Artefacts: Material, Interaction and Transmission in Manuscript Cultures' (UWA). In order to tackle these questions, the research on written artefacts follows a global and comparative approach, which bundles expertise from a range of various disciplines and is characterised especially by the cooperation between the humanities and the natural and computer sciences. Research on written artefact is less about the contents of texts; it begins with the physical object itself, be it a Mesopotamian clay tablet with cuneiform writing, an ancient rock inscription, an Indian palm-leaf manuscript, or a legal document written on parchment in medieval Europe. This summer school offers insights into selected research topics, such as investigating the composition of writing supports, ingredients of inks, the binding of a codex, but also the circumstances of the production, use and re-use as well as the attribution of certain qualities or powers to a manuscript or other written artefacts.
More information on the Summer School and how to apply is available here.
Contact
Centre for the Study of Manuscript Cultures
Further information